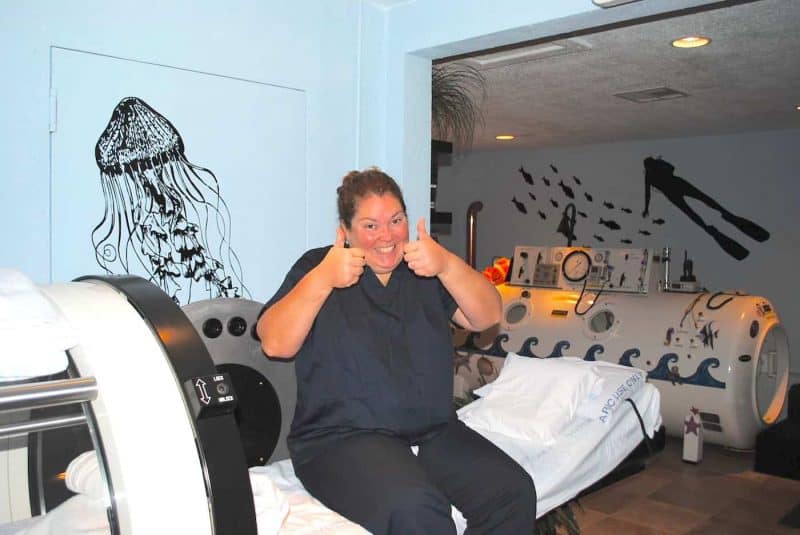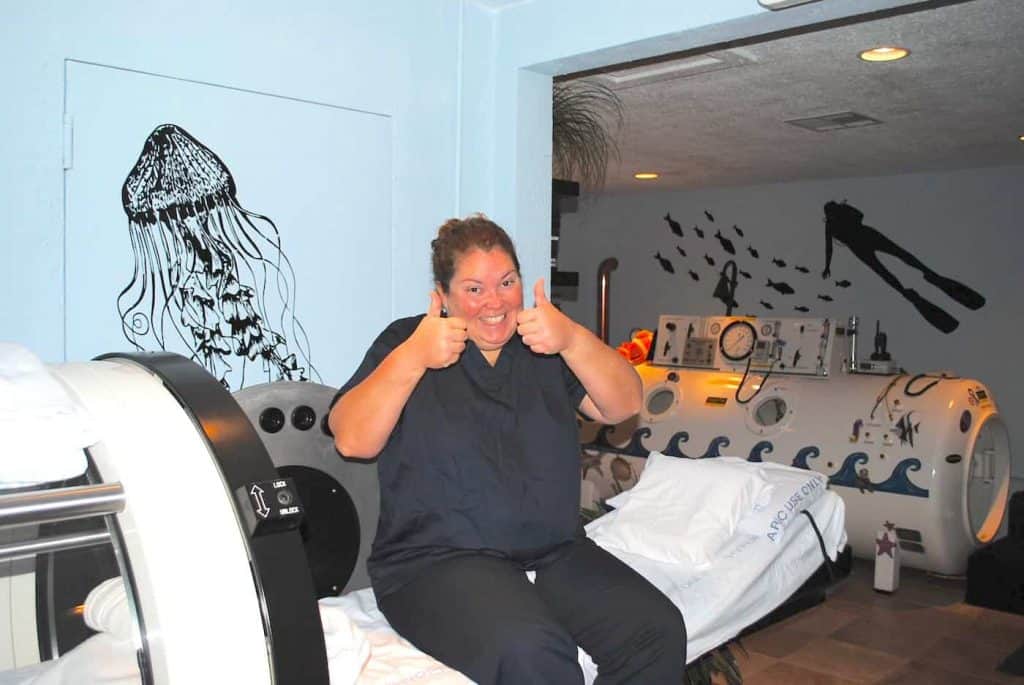 Sports Injury Treatment
Hyperbaric Oxygen Therapy for Sports Injury
Sports Injury Treatment – Hyperbaric Oxygen Therapy for Sports Injury – If you're an injured athlete, should you breathe in pure oxygen to hasten the healing process? That's what some sports scientists are recommending, as the inhalation of oxygen under high pressure (also called hyperbaric oxygen therapy) becomes an increasingly popular form of treatment for hurting athletes.
Baseball • Basketball • Biking • Cricket • Cycling • Hockey • Football • Golf • Martial Arts • Running • Skiing • Soccer • Swimming • Tennis • Weight Training • Wrestling
Several English football teams used hyperbaric oxygen therapy (HBOT) to treat their players this year, apparently with excellent results. In one case, an athlete with ligament damage reduced recovery time by 33 per cent with hyperbaric oxygen therapy, and a second player receiving hyperbaric oxygen therapy recovered in only four days even though doctors had predicted a three-week lay-off.
Why would hyperbaric oxygen therapy be helpful? First of all, hyperbaric oxygen treatment boosts white blood cell activity in damaged parts of the body, controlling infections. Hyperbaric oxygen therapy also tends to constrict blood vessels and decrease the amount of blood pumped by the heart. Although this sounds like a negative effect, it actually diminishes blood flow to an injured region, helping to reduce pressure and swelling. Even though blood supply is curtailed, the amount of oxygen actually reaching damaged tissues rises with hyperbaric oxygen treatment because of the surplus oxygen inhaled.
See below for related articles:
Alvaro Bautista will attempt to race in Estoril at the Moto Grand Prix of Portugal just 42 days after breaking his left femur.The lone Suzuki factory rider broke his left femur in practice for the season-opening Grand Prix in Qatar, and was expected to be out for up to 12 weeks.Thanks to the use of a hyperbaric chamber in Madrid and intensive physio therapy the Spaniard will make his return just six weeks after the nasty crash.In 2010, Valentino Rossi stunned the paddock with his incredible 39 day recovery from a badly injured femur, and Bautista has taken just three days more than the Italian MotoGP superstar to get back on the bike."I have been working very hard to be back in time for Estoril and I believe I will be able to take part in the race," Bautista said."I know it will be difficult, but I think the sooner I can get on the bike the more it will aid my total recovery and help my way to full fitness."I have travelled over 4,500km with many journeys to the hyperbaric chamber in Madrid to assist with my healing – I have been there so many times I could close my eyes and go without problems!"I have now finished the rehabilitation phase and started on the physical preparation; this involves a lot of swimming, cycling and other fitness programmes to build up the strength so I can ride again."
Fox Sports New by Jacob Block, April 28, 2011.
Hyperbaric Therapy for Sports Injury
Acute Acoustic Trauma
Acute and Chronic Anemia
Acute and Chronic Arterial Insufficiency
AIDS
ALS "Lou Gehrig's Disease"
Alzheimer's Disease
Autism
Brain Injury
Bells Palsy
Candidas and Fungal Infections
Cerebral edema
Cerebral Palsy
Chemical Poisoning
Chronic Fatigue
Closed head injury
Colitis
Crohn's Disease
Compartmental Syndrome
Cosmetic Surgery (before and after)
Diabetes
Fibromyalgia
Flesh Eating Bacteria
Fracture Repair
Gastric and Doudenal Ulcers
Headaches, Cluster
Heart Attack
Hypoxic Birth Disorders
Inflammatory Arthritis
Infections
Lupus
Lyme Disease
Macular Degeneration
Migraine
Multiple Sclerosis
Musculoskeletal injuries
Muycoplasma
Near drowning
Near hanging
Nerve injuries
Neurovascular compression
Oral disease
Osteoporosis
Parkinson's disease
Peripheral nerve injury
Peripheral Vascular Disorders
Rehabilitative Care
Retinitis Pigmentosa
RSD
Rheumatoid Arthritis
Sacroiliac Syndrome
Scelodrema
Shingles
Silcone Induced Disorders
Spinal Cord injury
Spider Bite
Sports injury
Stroke
Sudden deafness
Surgery recovery
Tendon injuries
Venomous Snake Bites
Wound Healing