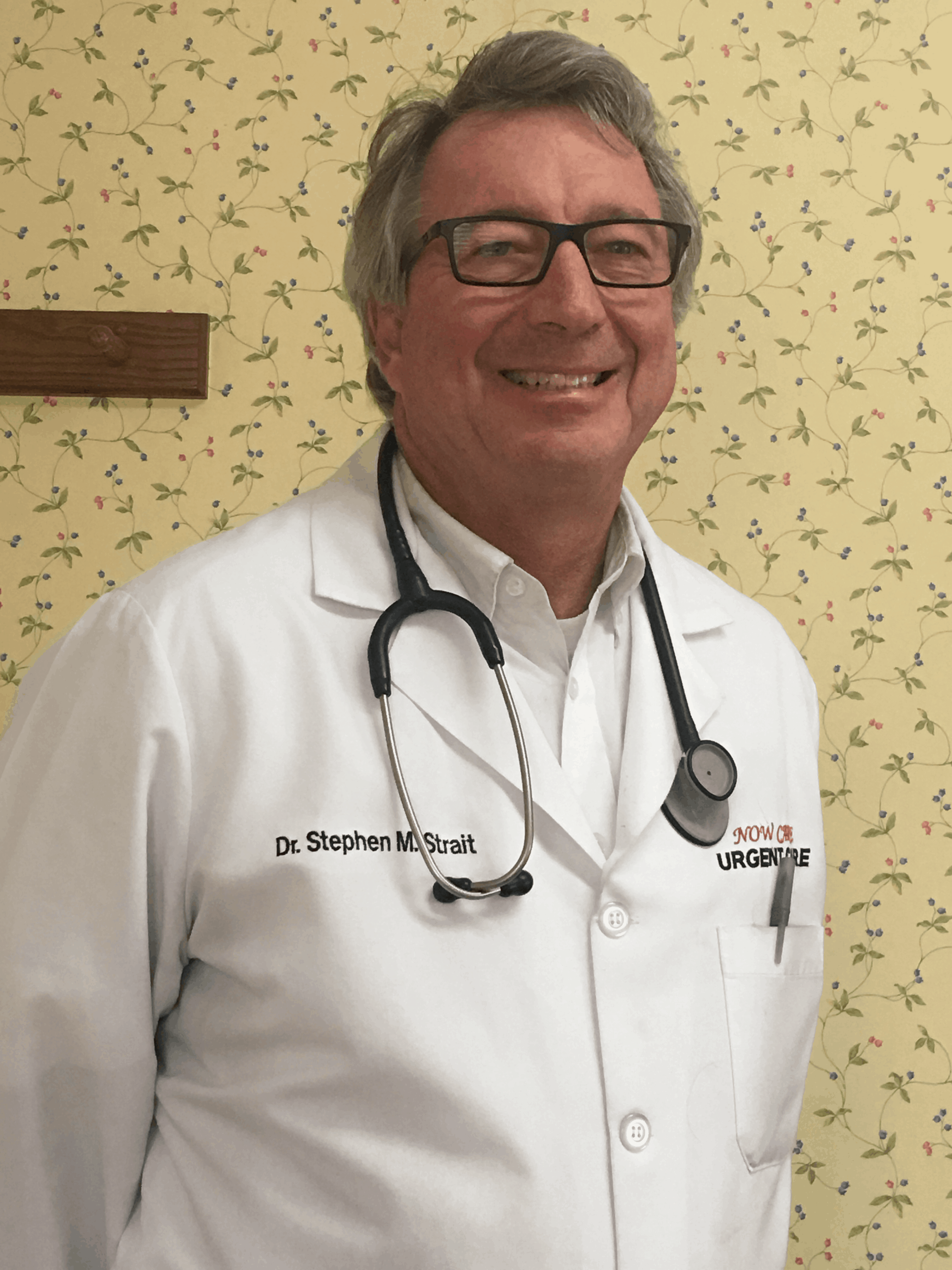 Hyperbaric Medical Director
Medical Director
The Medical Director for Hyperbaric Centers of Florida is Dr. Stephen M. Strait, DO
Our motto is our Mission Statement: " 21st Century technology in a safe and caring environment"
Dr. Stephen M. Strait, DO,
has served as the medical director
of Hyperbaric Centers of Florida
since September of 2018.
Dr. Strait received his BA
Pre-Medical at the
University of Florida
in Gainesville in 1982,
and received his degree
for Osteopathy at the
University of Health Sciences
College of Osteopathic Medicine,
in Kansas City, MO., in 1990.
His post graduate work includes
a rotating internship, radiology,
and family practice residency
at Memorial Hospital in
York, PA.
He was the attending physician at
Homeway Family Practice in York, PA,
from 1994-1999 and the
medical director and
laboratory director of the
Doctors Walk-In Clinic
in Brandon, FL.
from 1999-2004.
Since 2005, he has been, and is currently,
the president and medical director
of Now Care Walk-In Clinic
in Plant City, FL.
Dr. Strait's memberships include:
American Osteopathic Association
American College of Osteopathic Family Physicians
Florida Osteopathic Medical Association
Hillsboro County Osteopathic Medical Association
University of Florida Alumni Association
Hyperbaric Medical Director
Acute Acoustic Trauma
Acute and Chronic Anemia
Acute and Chronic Arterial Insufficiency
AIDS
ALS "Lou Gehrig's Disease"
Alzheimer's Disease
Autism
Brain Injury
Bells Palsy
Candidas and Fungal Infections
Cerebral edema
Cerebral Palsy
Chemical Poisoning
Chronic Fatigue
Closed head injury
Colitis
Crohn's Disease
Compartmental Syndrome
Cosmetic Surgery (before and after)
Diabetes
Fibromyalgia
Flesh Eating Bacteria
Fracture Repair
Gastric and Doudenal Ulcers
Headaches, Cluster
Heart Attack
Hypoxic Birth Disorders
Inflammatory Arthritis
Infections
Lupus
Lyme Disease
Macular Degeneration
Migraine
Multiple Sclerosis
Musculoskeletal injuries
Muycoplasma
Near drowning
Near hanging
Nerve injuries
Neurovascular compression
Oral disease
Osteoporosis
Parkinson's disease
Peripheral nerve injury
Peripheral Vascular Disorders
Rehabilitative Care
Retinitis Pigmentosa
RSD
Rheumatoid Arthritis
Sacroiliac Syndrome
Scelodrema
Shingles
Silcone Induced Disorders
Spinal Cord injury
Spider Bite
Stroke
Sudden deafness
Surgery recovery
Tendon injuries
Venomous Snake Bites
Wound Healing