Hyperbaric Oxygen Therapy HBOT for Autism, Stroke, Lyme Disease, Cerebral Palsy, and more.
Hyperbaric Centers of Florida is a premier Hyperbaric Treatment Facility located in the Tampa Bay area. Our state-of-the-art Hyperbaric Clinic provides therapy to outpatients on a 7-day per week basis, closing only on major holidays.
We serve all of North America as well as Caribbean, Latin & Central American Markets. The Hyperbaric Clinic is equipped with Real 3ATA Monoplace and Multiplace Hyperbaric Chamber Systems that are ASME, PVHO, National Board, NFPA, and FDA 510(K) cleared and compliant systems.
We are treating all approved indications and selected off-label indications, as directed by a licensed physician with written orders.
We know Hyperbarics!
Hyperbaric Centers of Florida provides a clean, professional and caring environment for all of our patients. The founders of our new center have over 40 years of cumulative experience in Hyperbaric Medicine and providing Hyperbaric Oxygen Therapy for a broad spectrum of indications.
Hyperbaric Oxygen Therapy near me?
With Hyperbaric Oxygen Therapy It is always more important to find a safe clinic with a fully trained knowledgeable staff rather than a close clinic. This is one reason people from all over the world travel to Hyperbaric Centers of Florida. We use Real ASME PVHO Chambers capable of 3 Atmospheres Absolute of pressure (29.4psi), Medical Grade oil-less / oil-free breathing air compressors, 100% Medical Grade Oxygen, Sea-Long Hoods, and 100% Cotton Scrubs. Hyperbaric Centers of Florida has a reputation of providing the safest and most comfortable treatments available.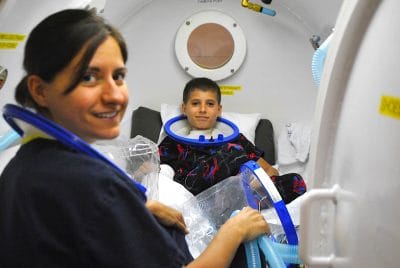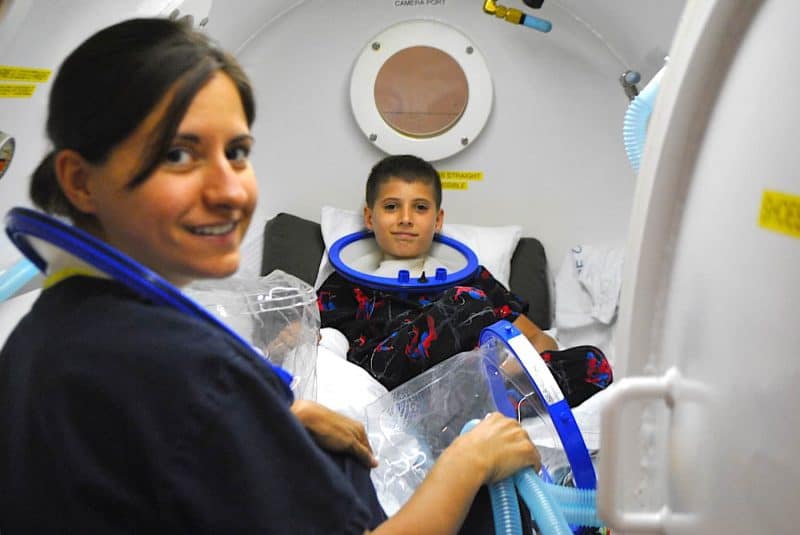 Hyperbaric Oxygen Therapy for Lyme Disease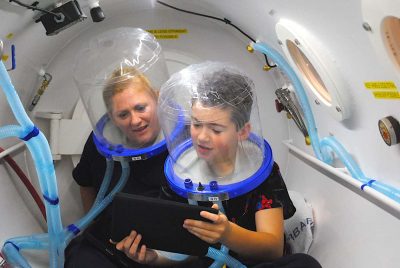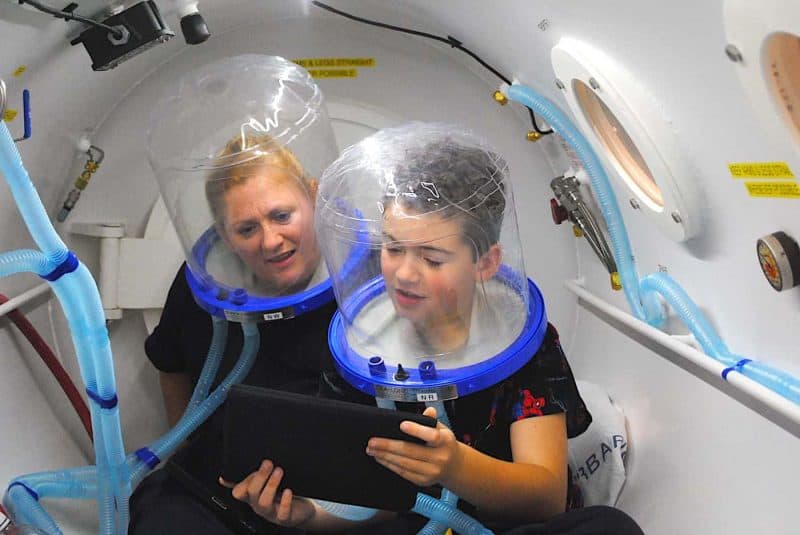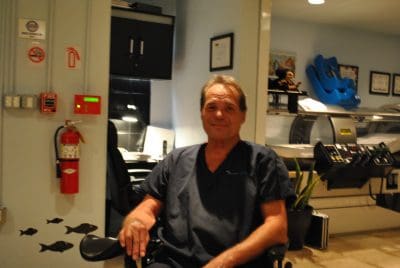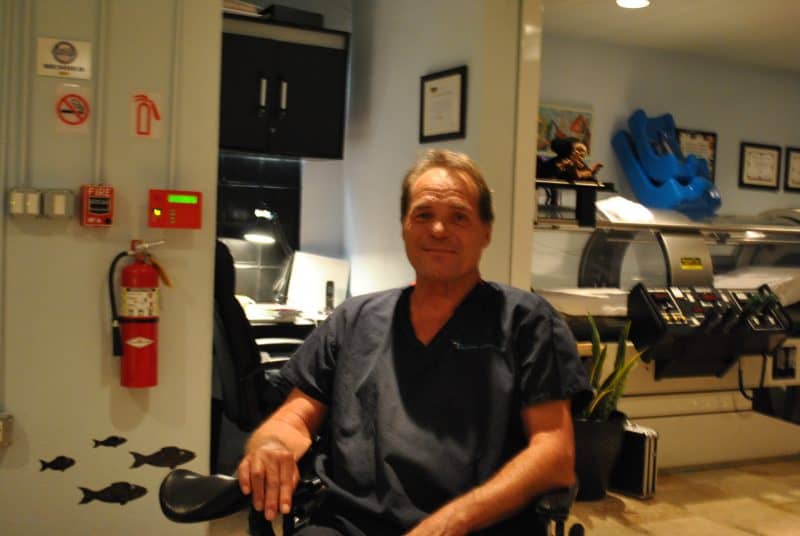 Hyperbaric Oxygen Therapy for Stroke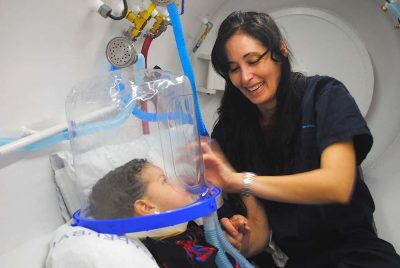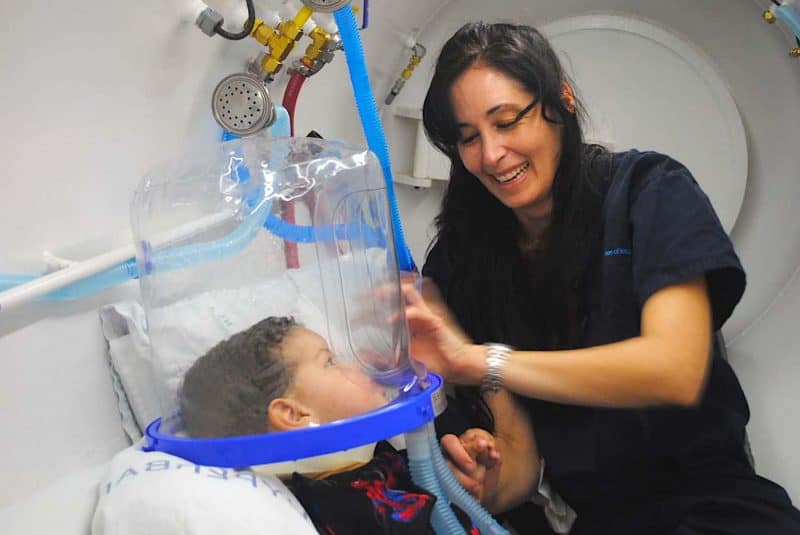 Hyperbaric Oxygen Therapy for Cerebral Palsy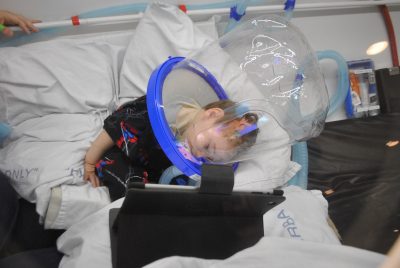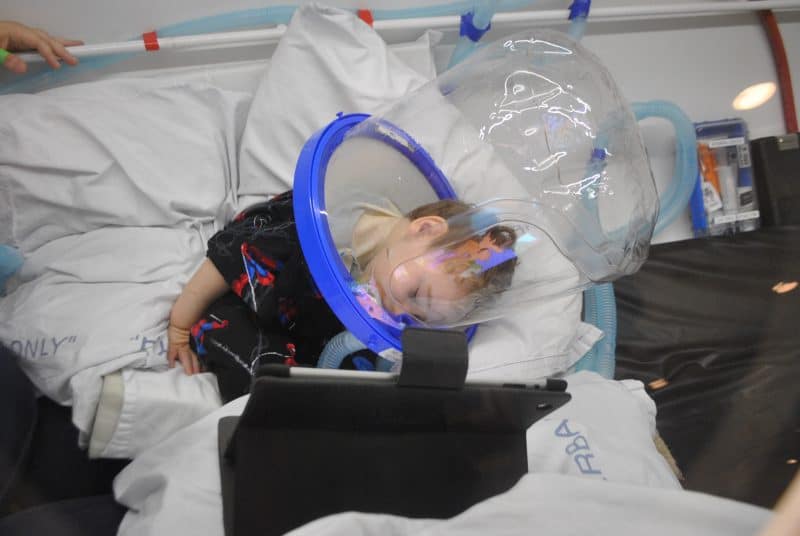 Hyperbaric Oxygen Therapy for TBI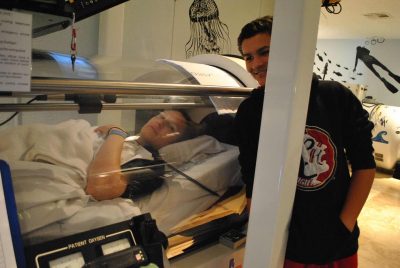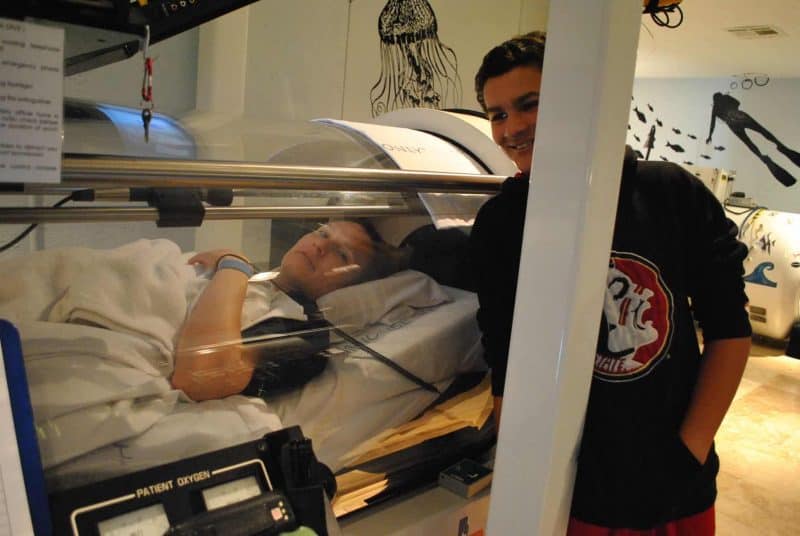 Hyperbaric Oxygen Therapy for RSD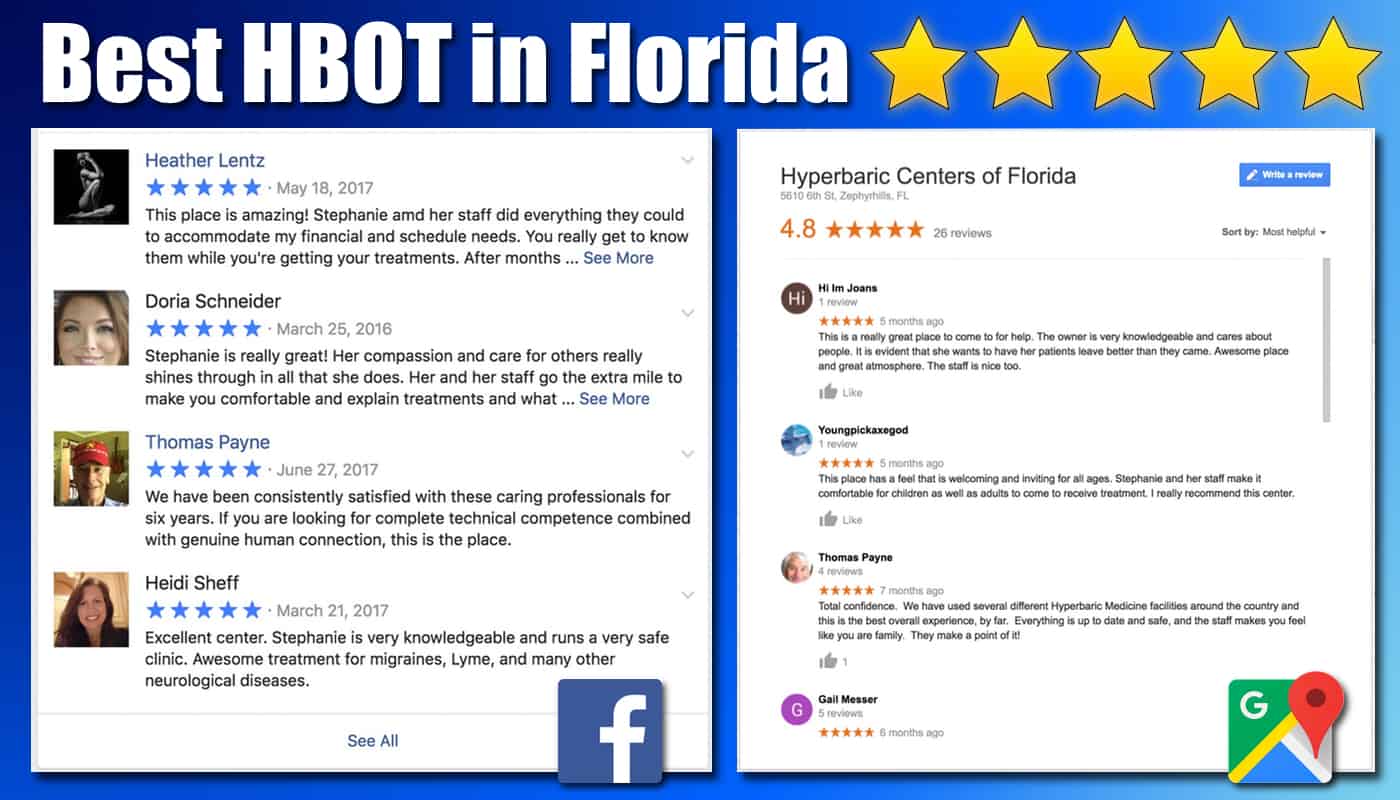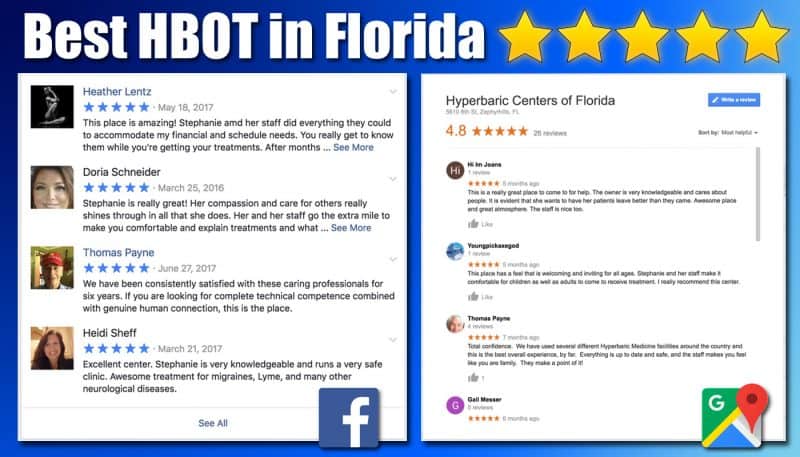 Hyperbaric Oxygen Therapy
HBOT (Hyperbaric Medicine) is a medical treatment where a patient is placed in a medical device called a Hyperbaric Oxygen Chamber and pressurized to up to 3 ATA or 30 PSI with 100% Pure Oxygen.
Hyperbaric Chamber
During HBOT the Hyperbaric Patient breathes the 100% Oxygen causing the body to replace all of the Nitrogen with Oxygen. This Increased Oxygen level promotes a rapid healing of the body and a detoxifying effect.
There are a few Indications that are approved for reimbursement by insurance and a great number of indications that are considered unapproved or experimental. For these unapproved indications Hyperbaric Oxygen Therapy is ordered at the discretion of a Physician.
Experimental Indications are treatments such as Lyme Disease Treatment, Autism Treatment, Stroke Treatment, Traumatic Brain Injury or TBI Treatment, and Cerebral Palsy Treatment.
We have an Expert waiting to Help You!
Make sure to carefully enter your Name, Phone Number, and Email Address and we will reply as soon as possible. Thank you!
Acute Acoustic Trauma
Acute and Chronic Anemia
Acute and Chronic Arterial Insufficiency
AIDS
ALS "Lou Gehrig's Disease"
Alzheimer's Disease
Autism
Brain Injury
Bells Palsy
Candidas and Fungal Infections
Cerebral edema
Cerebral Palsy
Chemical Poisoning
Chronic Fatigue
Closed head injury
Colitis
Crohn's Disease
Compartmental Syndrome
Cosmetic Surgery (before and after)
Diabetes
Fibromyalgia
Flesh Eating Bacteria
Fracture Repair
Gastric and Doudenal Ulcers
Headaches, Cluster
Heart Attack
Hypoxic Birth Disorders
Inflammatory Arthritis
Infections
Lupus
Lyme Disease
Macular Degeneration
Migraine
Multiple Sclerosis
Musculoskeletal injuries
Muycoplasma
Near drowning
Near hanging
Nerve injuries
Neurovascular compression
Oral disease
Osteoporosis
Parkinson's disease
Peripheral nerve injury
Peripheral Vascular Disorders
Rehabilitative Care
Retinitis Pigmentosa
RSD
Rheumatoid Arthritis
Sacroiliac Syndrome
Scelodrema
Shingles
Silcone Induced Disorders
Spinal Cord injury
Spider Bite
Sports injury
Stroke
Sudden deafness
Surgery recovery
Tendon injuries
Venomous Snake Bites
Wound Healing